Rockabilly, the 1950s fashion rebel style
Written by Tanya Sommers • Posted on November 10, 2021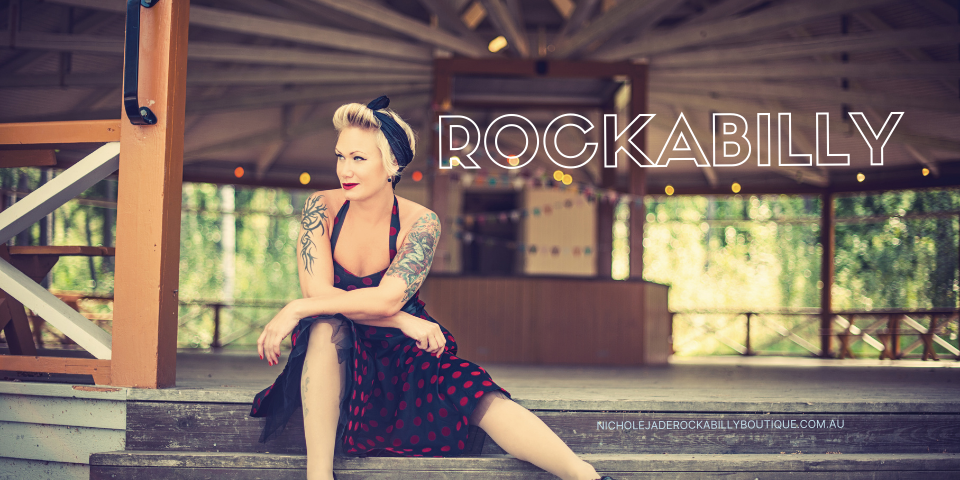 A unique fusion of rock 'n' roll and hillbilly (country) music birthed rockabilly music in the 1950s. Chuck Berry, The Everly Brothers, Johnny Cash, and Elvis Presley were among the pioneers of rockabilly songs popularized in the southern and western United States.
Elvis Presley
Source: marieclaire.co.uk
The rockabilly fashion style emerged when the typical 1950s clothing is mixed with a rock 'n' roll twist. It's a new form of an edgy, rebellious sense of style from moving away from the conservative fashion of the 1940s.
The 1950s was the era of American fashion and the doors for fashion designers like James Galanos, Norman Norell, and Claire McCardell opened wide. Their fashion style redefined women's closets in the 50s.
It was the Golden Age of Hollywood glamour in the designer world while keeping the style more accessible than ever before. Sure enough, the rockabilly fashion became a lifestyle.
Rockabilly Clothing
For men
A more 'working class' style was the inspiration. Collared shirts, short-sleeved bowling shirts and dark coloured slim-cut jeans.
Rockabilly lifestyle dominated the world of fashion in the 50's along with sexy Pin Up, fun swing dresses, hot housewife vibe and tough sporty look. While Pin Up embraces 'sexuality', rockabilly culminates attitude and defiance.
Feeling sensual while adding a dash of fun and personality is the rockabilly style. Wiggle dresses with a sexy body-con fit and flared swing dresses were a fashion trend.
Black, navy blue and bold colours define rockabilly style. Polka dots, stripes, cherries, hearts, fruits, animal prints, and exaggerated shapes were the hottest designs paired with scarf headbands and Bettie Page bangs for a more retro-inspired look. Wear the extravagant shade of red lipstick, tattoos, big curls with hair clips and a pair of sexy heels to stand out from the crowd.
Achieve your 1950s sexy-edgy look with a more defiant swag. Go on, add a little rebellion to your closet.
Rockabilly items you might also like
Check out our array of Rockabilly fashions for inspiration.